Can't find a movie in our Core? But it is on IMDb? Then just find the movie on IMDb and copy either the IMDb Nr or the entire UMDb URL. Then go to the IMDb tab and paste the Nr or URL into the search box, and click Search.
The movie entry will then be retrieved from IMDb automatically and added to our Core, so that you can then immediately Add it to your database!
Click the + Add Movies button in the toolbar.
In the Add Movies screen, select the

IMD

b tab at the top.
Enter the

IMD

b number or the full

IMD

b

URL

of the movie and hit Search
Now click the big "Add to Collection" button on the bottom right.
Search by
IMD

b Nr: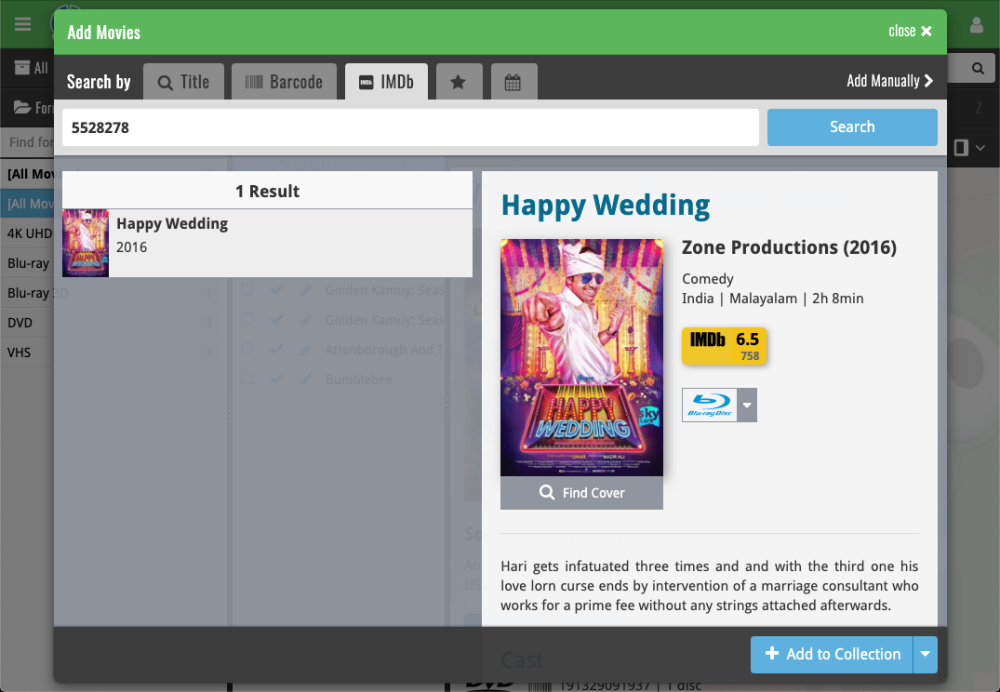 Or just paste in the complete
IMDB

URL

of the movie: