You can edit multiple albums in one go by using the Edit Multiple screen.
1. Select multiple albums
To begin, you need to select the albums you want to edit. To select albums, click the checkboxes on the left of each album entry in the list. Checkboxes are also available in Card View and Images View, just hover your mouse over an album.
The Select Mode is automatically activated as soon as you checkbox the first album, clearly indicated by the blue Batch Action Bar that replace the regular toolbar.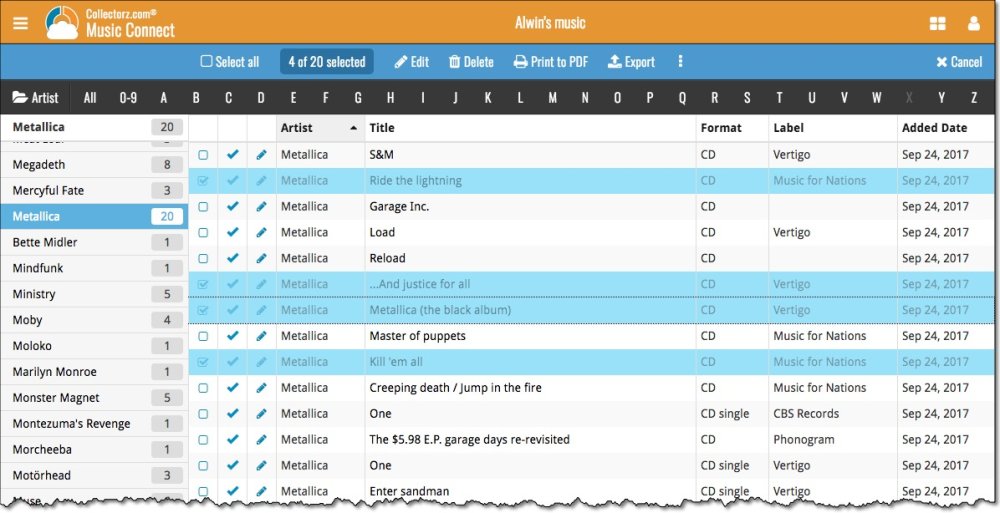 2. Use the Batch Action Bar
While in Select Mode, the blue Batch Action Bar is visible, always showing you the number of selected albums. Also:
Use the "Select all" checkbox to select all albums in the current list in one go
Use the "x Cancel" button on the right to leave Select Mode
And of course, use any of the action buttons (Edit, Delete, Print, Export, Duplicate and Loan) to perform an action on the selection albums